From Concept to Launch: Our Process of Developing a Custom WordPress Website Design
Have you tried using generic templates for your company and soon realized that they don't truly reflect your brand and mission? Or that generic templates are slow and clunky to load and prone to hacker attacks? Don't worry you're not alone.
Why choose WordPress?
Easy to use
WordPress is a popular content management system (CMS) that powers over 40% of websites on the internet. WordPress is known for its user-friendly interface, making it easy for even those without technical knowledge to manage their website. With a simple and intuitive dashboard, users can easily create and edit content, upload images, and customize the look and feel of their site.
Highly customizable
One of the biggest advantages of WordPress is its flexibility and customization options. With thousands of free and paid themes and plugins available, users can easily personalize their website to meet their specific needs and preferences. Whether you want to add a custom contact form, integrate social media, or create an online store, WordPress makes it possible.
SEO friendly
Search engine optimization (SEO) is crucial for any website to rank well on search engines and drive traffic. Fortunately, WordPress is designed with SEO in mind, making it easier for users to optimize their content for search engines. With features like customizable permalinks, easy-to-use SEO plugins, and mobile responsiveness, WordPress can help your site rank higher and reach more people.
Large community
Another great benefit of using WordPress is its large and supportive community. With millions of users worldwide, there are countless resources available to help you get started, troubleshoot issues, and learn new skills. From forums and blogs to online tutorials and courses, WordPress users can tap into a wealth of knowledge and support.
Cost-effective
Compared to other CMS options, WordPress is a cost-effective choice for building and managing your website. While there are some costs associated with custom themes and plugins, many of the basic features and functionality of WordPress are free. Additionally, WordPress is open-source software, meaning it's constantly being updated and improved by a community of developers, which helps to keep costs down.
Why custom WordPress?
The Benefits
When it comes to building a website through WordPress, there are two main options available: using a pre-built template, or crafting a custom hand-coded WordPress site. Although templates may seem like an easy and budget-friendly choice, there are many advantages to investing in a custom WordPress site.
One of the most significant benefits of a custom hand-coded WordPress site is having a unique and tailored design. Templates do offer some degree of customizability, but their capabilities are ultimately limited by their preset arrangements and attributes. On the other hand, with a custom site, you have complete control over the design and functionality of your website, ensuring that it reflects your brand identity and meets your specific needs.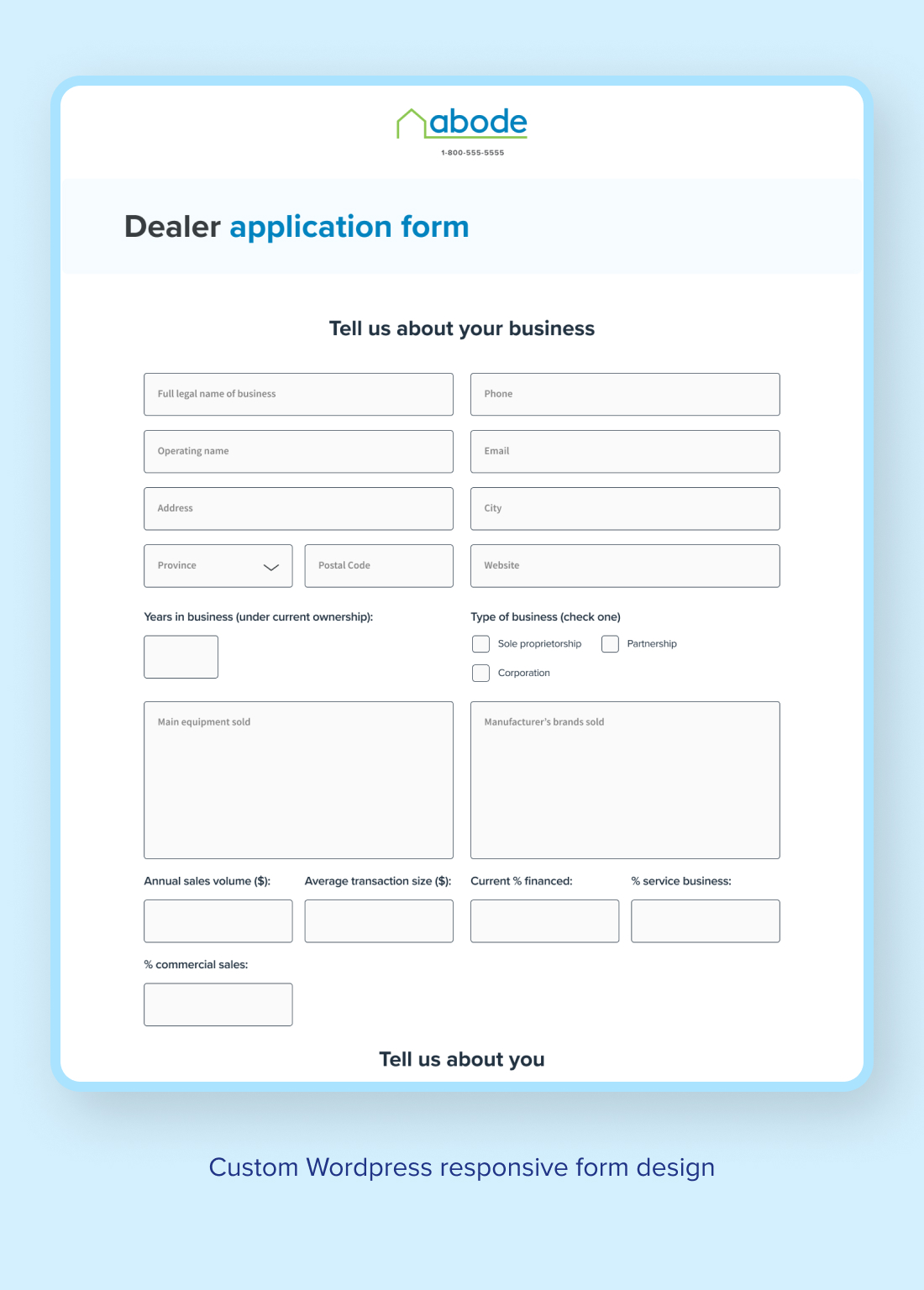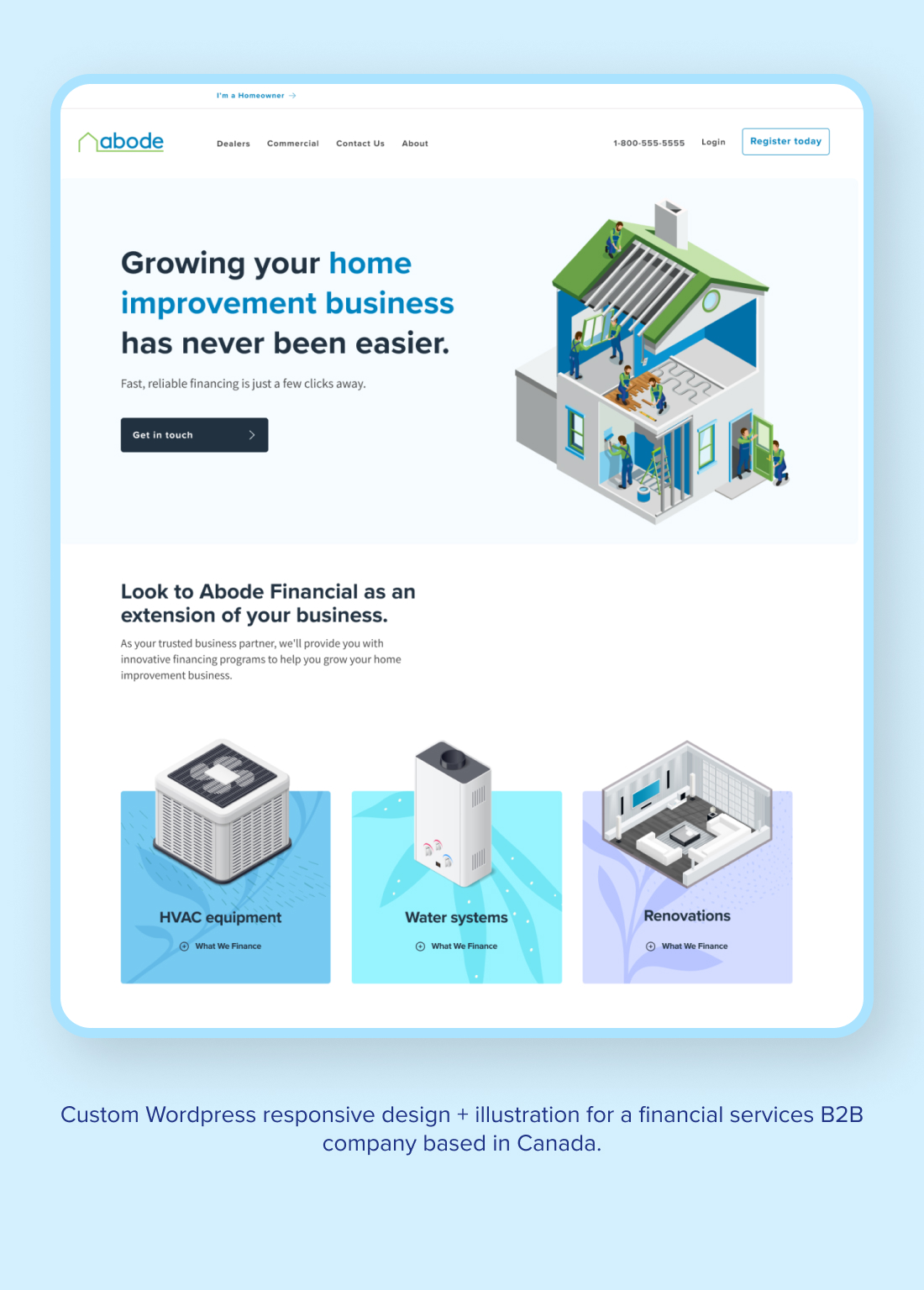 Key advantages
One of the key advantages of going the custom WordPress route is that they are more secure and faster to load in other words more Google friendly. Of course a custom ordered web design can be a design that is truly unique to your brand. We never use pre-built templates or designs, everything is always custom coded and built which is tailored to your specific needs. This means that with attention spans being so low and so many websites like each other you can have an online presence that is yours and  one-of-a-kind which will help elevate your brand and help you stand out from the competition.
Looks aren't everything but unfortunately a lot of us do judge a book by its' cover and aesthetics is more than how a product looks but more about how it makes you feel. So in addition to being visually stunning, a custom WordPress design is also highly functional and optimized for search engines. We understand the importance of creating a website that not only looks great but also performs well in terms of user experience and search engine rankings. That's why we incorporate the highest rated and tested WordPress plugins, principles based on WordPress core structure and best practices into every project, to ensure that your website is not only beautiful but also highly functional and user-friendly.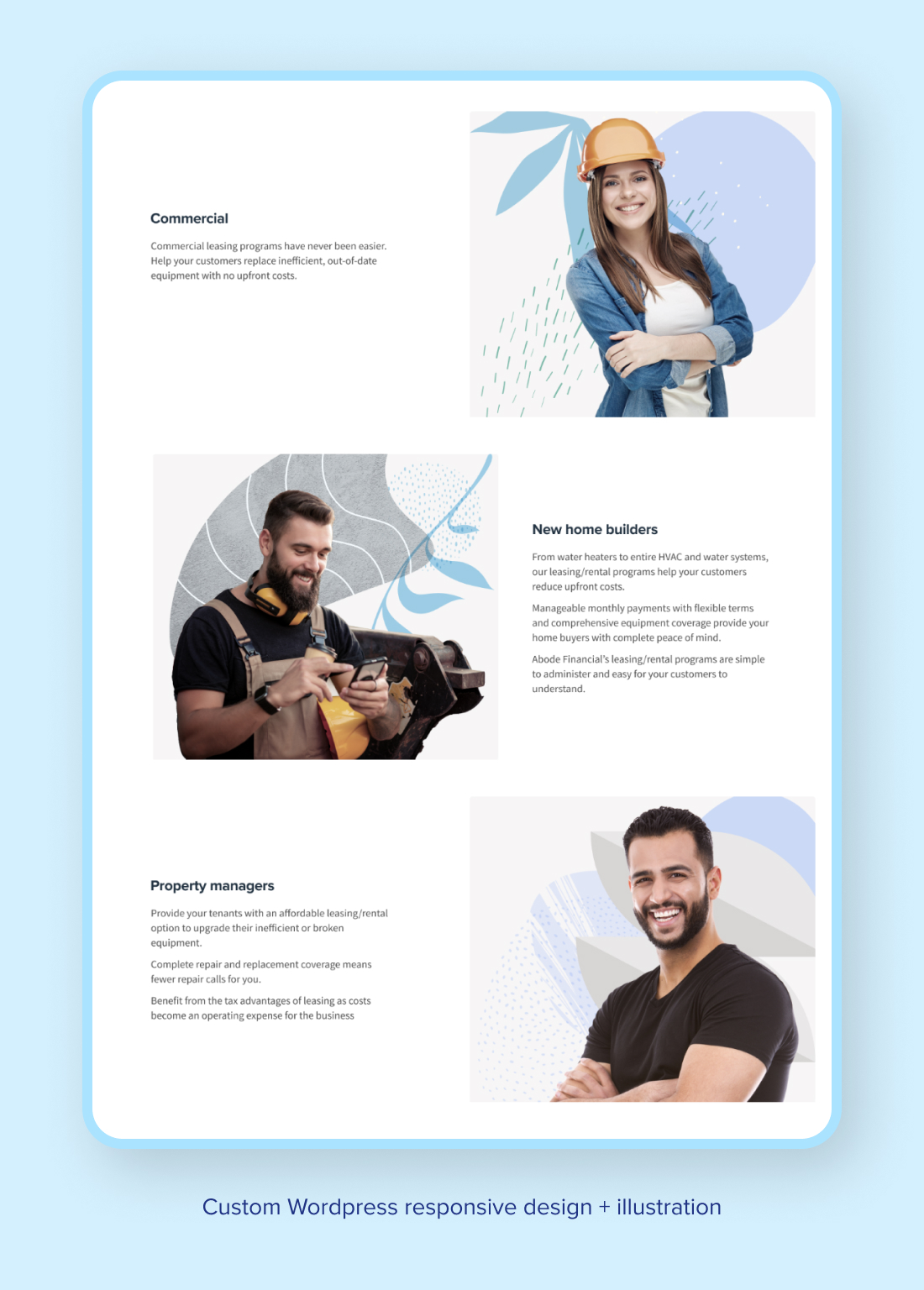 Superior performance
Improved website performance is another advantage of hand-coded WordPress sites. They are built from scratch, using optimized and clean code that is tailor-made for your website's needs. Consequently, they offer superior website performance, including faster loading times and better overall functionality. Conversely, templates are often bloated with extraneous code and features that can negatively affect the performance of your site and user experience.
Better SEO practices are critical for ensuring that your website ranks well in search engine results and attracts organic traffic. Custom hand-coded WordPress sites are built with SEO in mind, featuring optimized content and clean code that helps search engines understand the purpose and relevance of your site. On the other hand, templates may have poor SEO practices built in, which can affect your search engine rankings negatively and make it harder for potential customers to locate your site.
Scalability and flexibility are additional advantages of custom hand-coded WordPress sites. They are created to be adaptable and scalable, allowing them to quickly grow and adjust to meet the changing requirements of your business.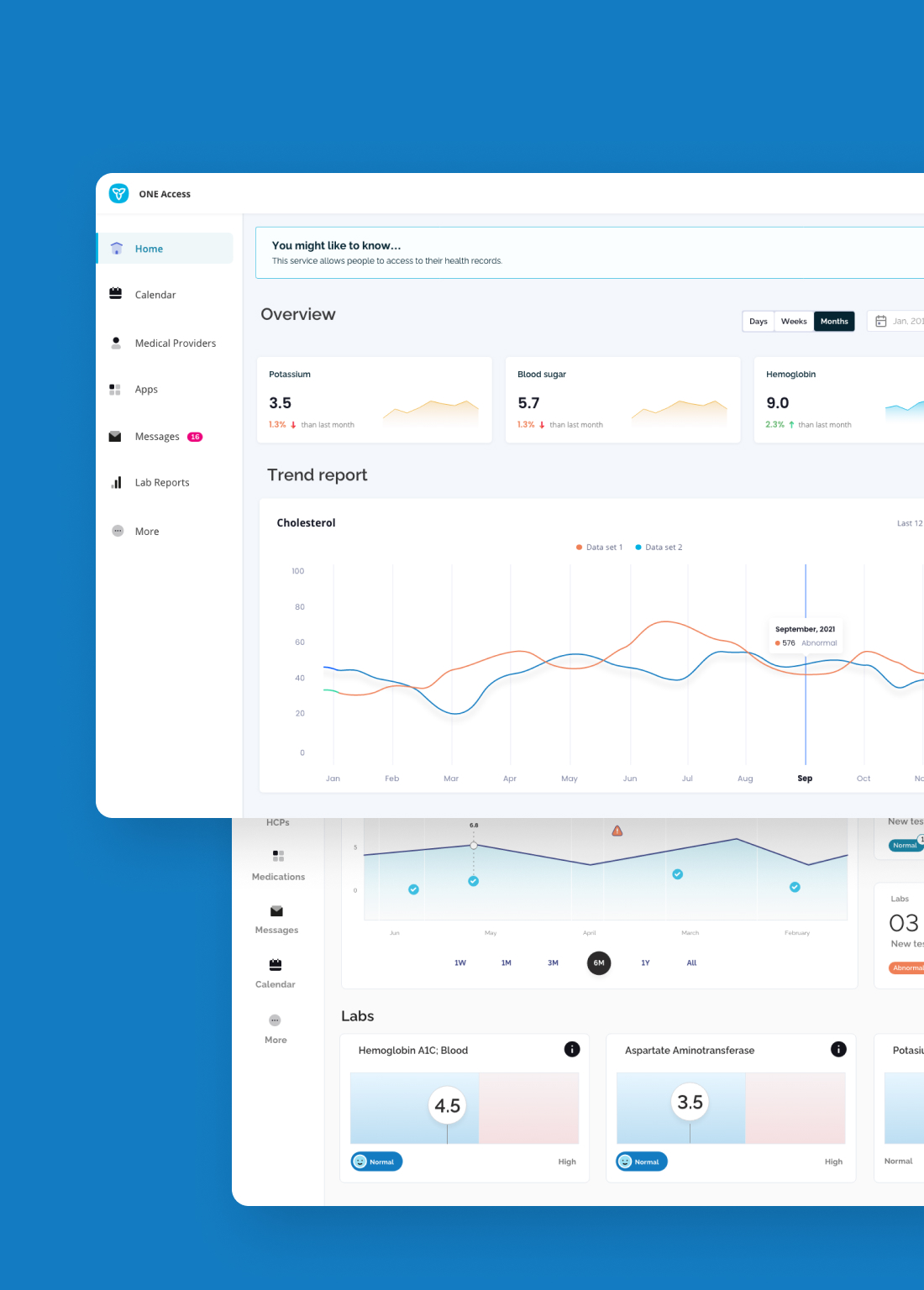 Our design process
Why work with us?
As an experienced WordPress designer, I specialize in creating bespoke websites that meet the specific needs of my clients. If you are looking at your website with the possibility of an efficient marketing tool then I can help to create an online destination that connects with your audience and helps your business grow. By conducting a thorough consultation to get to know your business, audience, and specific needs. With your feedback, we'll create the design brief that outlines the scope of the project and timeline for completion. I pride myself on being able to provide ongoing maintenance and support to ensure that your website remains up-to-date and continues to perform at its best using tried and tested principles  for A/B testing and data analytics.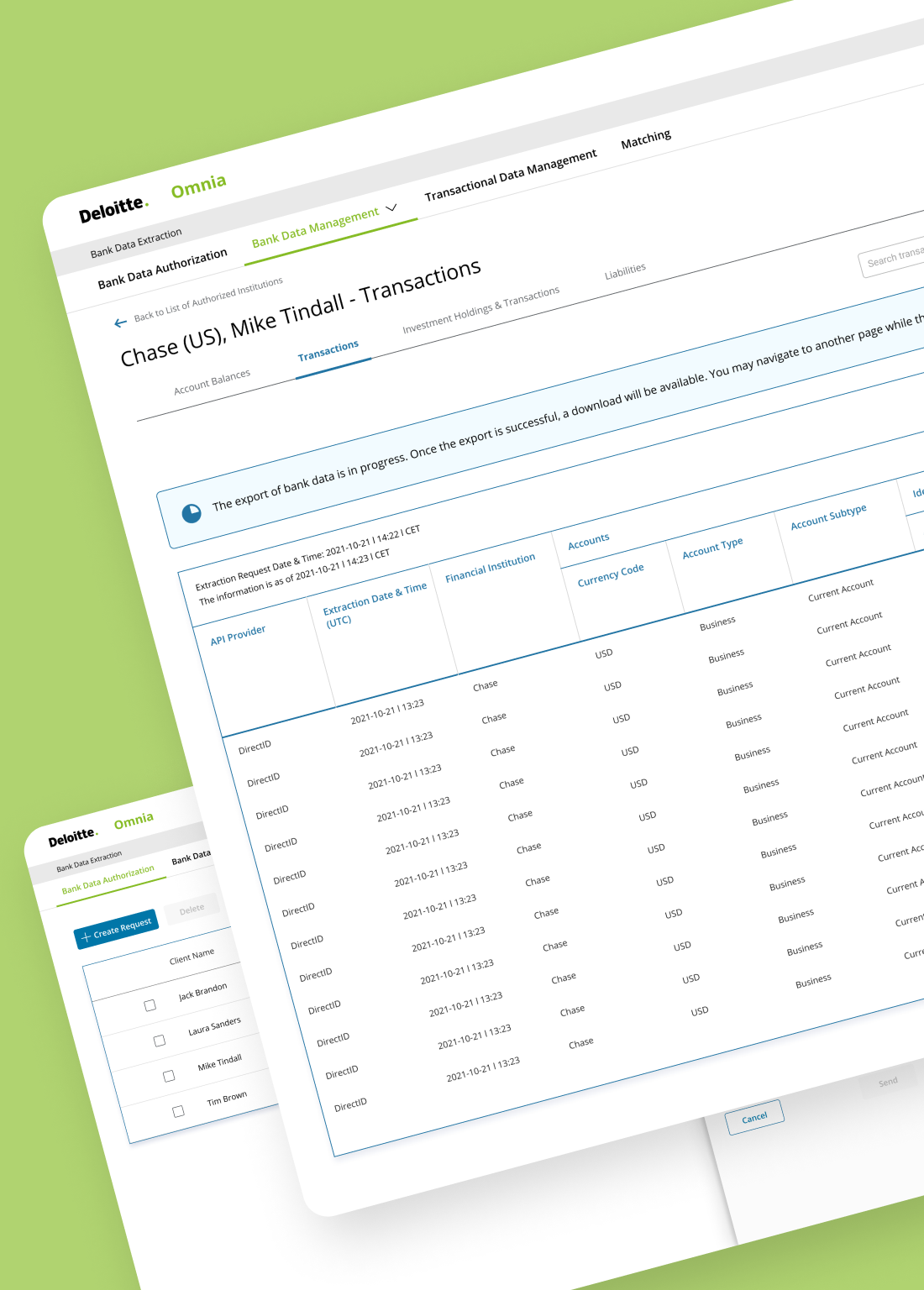 Post-launch services for your new WordPress site
So you just launched your brand new website, congratulations! The site is performing great and the emails and orders start coming in, sounds great but it doesn't and shouldn't end there – in fact it's just the beginning of your success journey. We also provide ongoing maintenance and support to ensure that your website remains up-to-date and continues to perform at its best. Whether you need help with updates, backups, or security, we are here to provide the support you need to keep your website running smoothly.
So if you're ready to take your brand to the next level with a custom WordPress website designed with your needs and goals in mind, contact us today to schedule a consultation. We can't wait to hear from you!